The Vacation Rental Property Industry is Exploding in Popularity
The vacation rental property industry is booming and shows no signs of slowing down. According to recent research, the global vacation rental market was estimated at USD 74.64 billion in 2021 and is expected to reach USD 82.63 billion in 2022.
On average, around 200 guests check into an Airbnb every minute. That's not even including other vacation rental companies such as VBRO, Vacasa, and HomeAway. Privately-owned vacation rentals are also popular, with 70% of vacation rentals being small businesses.
Despite their ever-increasing popularity, some people are still unsure what benefits vacation rentals like Airbnb, VRBO, and HomeAway offer. There are many reasons that travelers opt for vacation rentals for vacations, business trips, and more.
The popularity of vacation rentals has introduced a new type of excursion to most travelers: the balance of a relaxing getaway with all the conveniences of home.
These days, travelers look toward vacation rentals to cook their favorite meals, coordinate more easily with large groups, and access amenities like pools and hot tubs without having to share them with strangers.
There are also several reasons that people are investing in vacation rental properties. Independence, financial freedom, and the ability to spend time with loved ones are all huge reasons one may try their hand at vacation rental property management.
Whether you're a seasoned traveler or a property manager, nearly everyone can benefit from this lucrative industry.
This blog will cover the critical benefits of vacation rentals and why someone might invest in a vacation rental property.
Benefits of Vacation Rentals For Traveler's
Pet-Friendly Vacation Rentals:
According to TripAdvisor, almost 53% of pet owners worldwide bring their pets on trips. In the U.S., 78% of pet owners travel with their pets every year. Whether for a dog, cat, or a more unusual critter, pet- friendly vacation rentals are always in-demand.
Many traveler's prefer booking vacation rentals for their furry friends. Vacation rental features like a fenced backyard, a lack of crowds and elevators, and room to spread out appeal to traveling pet owners. Pet-friendly rentals are the way to go for traveler's who consider pets family.
Vacation Rentals for Weddings and Other Important Events
Whether for a bachelorette party, wedding, or family reunion, vacation rental properties are an excellent choice for any trip requiring a large group. Some advantages of a vacation rental property over a hotel for large groups are:
Takes the stress out of finding accommodations with enough room availability, especially during peak times like Labor Day Weekend or Spring Break

Travelers stay close together – no worrying about being on the same floor!

Easier to coordinate meals – everyone can cook and eat whenever they'd like, and eating at home removes the issue of long restaurant wait times

Privacy: Travelers are free to come and go as they please without worrying about neighbors on all sides

Vacation homes provide private communal space for members of the party to gather without crowding a lobby or other area
Vacation rentals take the hassle out of coordinating events for large groups. Some vacation rental properties even come equipped with a full event space.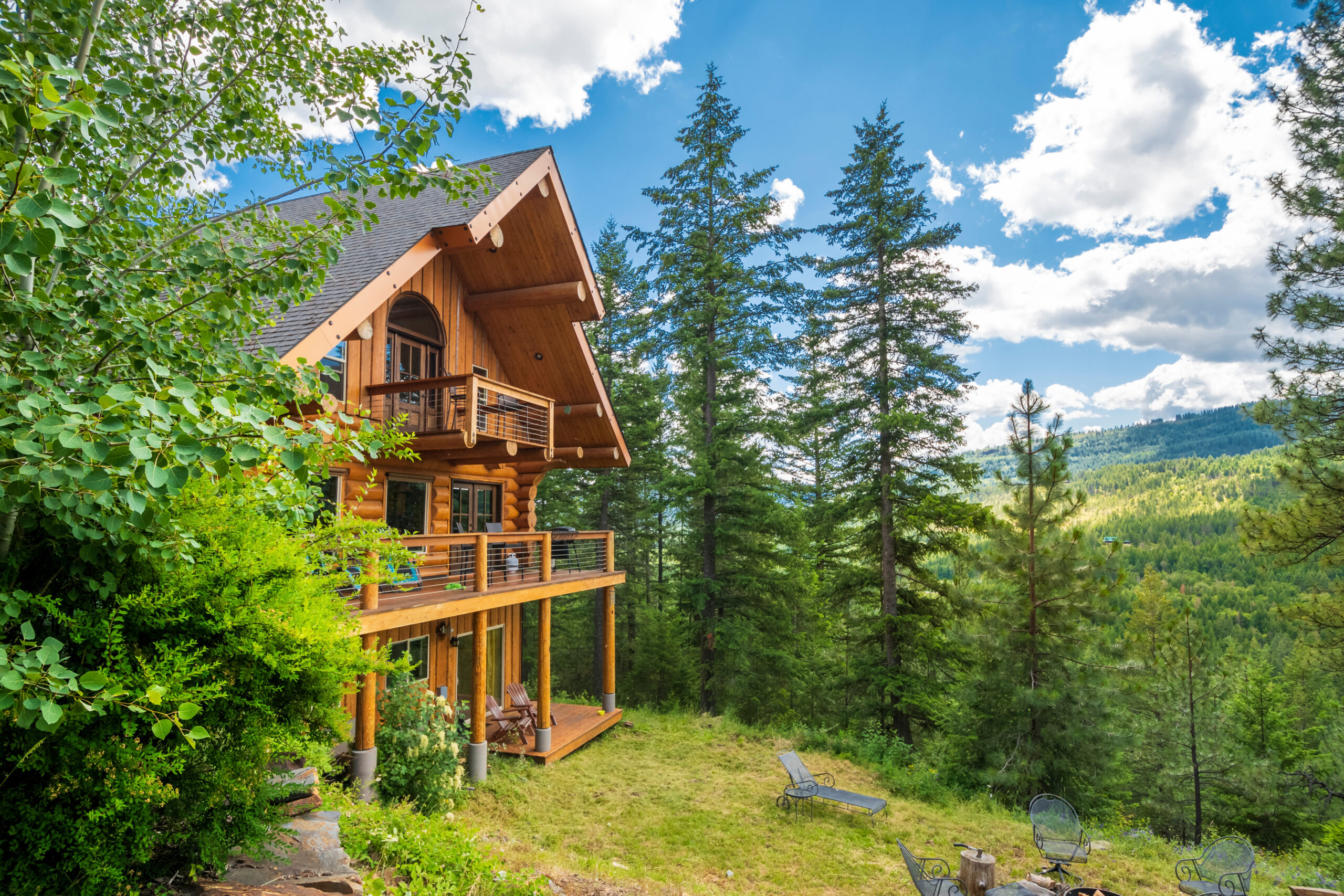 Kitchen
One of the most significant benefits of a vacation rental is having a kitchen! That means you can save money and eat healthier by making your food from scratch. You can also save time by not having to wait in lines at restaurants or, even worse, getting stuck with bad service. Whether you're a budget traveler, living a healthy lifestyle, or don't feel like leaving your accommodations three times daily for a meal, kitchens can benefit everyone.
Are Vacation Rentals a Cheap Travel Option?
Vacation rentals tend to be a more budget-friendly option, and here's why:
Vacation rentals are often inexpensive because they don't require as much up-front capital investment. Aside from housekeeping and marketing, there isn't much overhead when getting a vacation rental property off the ground.
Just some of the financial benefits of a vacation rental are:
A vacation rental with several beds can accommodate many people, allowing the cost to be split several ways

Access to a kitchen saves renters money by cooking some meals instead of relying on restaurants or room service for every single meal
Power Up Your Vacation Rental Property With RealVoice
F
ully Book Your Vacation Rental Property Months in Advance
While important to any short-term rental property, amenities, design, and even location can only go so far for investors. An authentic voice and personable customer service provide rental property owners with a chance to stand out and attain repeat customers. Even the nicest property won't stand a chance against the one with friendly and readily available customer service. Fast response times make guests feel safe and establish trust. Strong trust results in repeat visits, 5-star reviews, and an increase in bookings.
RealVoice Call Center Services integrates with your property management system (PMS) to provide 24/7/365 reservation services, after-hours support, emergency support, and full-service property management for vacation rentals.
After-Hours Vacation Rental Support
Accidents, natural disasters, and mistakes that are out of our control happen! RealVoice after-hours support provides a highly-trained, friendly, and knowledgeable team to provide world-class customer service for your customers.

In today's industry, it's imperative to provide 24/7 support for both your customers and partners. RealVoice provides 24/7/365 reservation services with a dedicated team of reservation specialists who can take care of any reservation request within 30 seconds or less.
RealVoice offers a fully automated AI chat for your website with optional escalation to a live agent in case a human needs to take over. RealVoice's AI Chat handles thousands of conversations daily. You never have to worry about unhappy guests or lost revenue due to unavailable after-hours services.
Click here to learn more about how RealVoice can help maximize your vacation rental property's potential!